OCTOBER 15th HALLOWEEN BLOG HOP!!!!!!!!!!!!!!!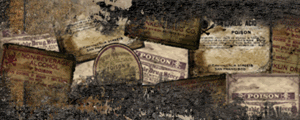 [/url]

Just wanted to give a quick heads up for some exciting news....
Scraps of Darkness
will be hosting "The Halloween Blog Hop" on our next reveal day, which will be held on October 15th in celebration of our favorite Holiday and most exciting kit. You want to make sure you don't miss this awesome event. SOD will be giving away 2 main kits and each DT member will also be having a little giveaway. You have many chances to win. So be sure to stop at the Scraps of Darkness
Blog
first to begin this awesome Trick or TREAT adventure!!!!
I made this DT page using the amazing "Passages" kit from
Scraps of Darkness
. This was a more simple page, comparing to my usual over embellished and layered work. This is my oldest daughter Jasmine looking really grown up after her haircut.
Journal: Many things in life will catch your eye, only a few will capture your heart. Sep 2011
I used some of the tulle trim from Teresa Collin's World Traveler trim packet. The brackets came in a Vintaj Arte Metal package full of Bric-Bracs. The flowers are Prima (Flora & Fauna add on). I used some of the Prima packaging to write my journal.
This pin was part of a RAK I received a while back from Lisa, that was made by Mandy (craftysprinkles) from a challenge I won over at SOD before I was on the DT. The metal heart and black trim were gifts from my friends, Rebecca and Tab.
Also don't forget that today is Wednesday and Scraps of Darkness is on our 3rd week of being featured over at the
Robin's Nest
!!! Please stop in and see, we are so proud and thrilled!!!!!!